For liver disease
and cancer

Founded in 2000, PharmaIN Corp. is a developer of proprietary peptide-based therapeutics to address critical unmet medical needs. We focus on advancing two new drug candidates:
Target Indication:
Treatment of refractory ascites due to advanced liver cirrhosis
Status:
A US Phase 1b clinical trial is underway in compensated or decompensated cirrhotic patients at multiple clinical trial centers
Target Indication:
Immuno-oncology treatment for solid tumors
Status:
Aiming to enter GLP tox in 2023

Strategic/Investment Partnerships
PharmaIN has established strategic/investment partnerships with three leading global pharmaceutical companies: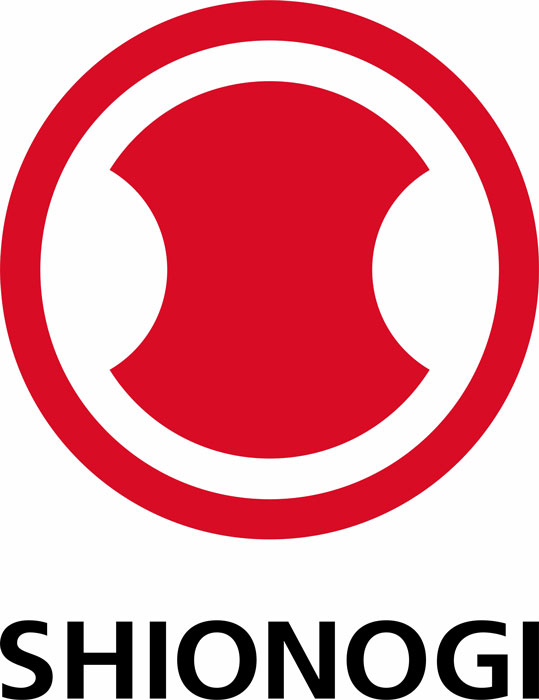 May 21st, 2017 __ Asahi Kasei Corporation invests in PharmaIN
Bothell, WA & Osaka, Japan – (January 4th, 2018) – PharmaIN Corporation and Shionogi & Co., LTD announced today that they entered into a Collaboration Agreement with an exclusive two-year Option to negotiate a License for the collaboration product. Shionogi Corp. will make an equity investment of up to $17M USD in PharmaIN in three tranches. [read more here]
Bothell, WA & Kanagawa, Japan – (June 5th, 2019) – PeptiDream Inc., a public Kanagawa-based biopharmaceutical company ("PeptiDream")(TOKYO:4587) announced today a strategic partnership with Seattle-based PharmaIN Corporation ("PharmaIN") for the purpose of investigating the use of PharmaIN's proprietary drug carrier and delivery Protected Graft Co-Polymer ("PGC™") technology in combination with PeptiDream's peptide discovery and development programs. [read more here]
PharmaIN is developing peptide-based therapeutics to address critical unmet medical needs in conditions that affect relatively small patient populations. Longer-term, our proprietary capabilities to modify peptides have potential applications in a wide range of therapeutic areas.
Our most advanced development programs are focused on liver cirrhosis and oncology. In liver cirrhosis, which is typically caused by alcoholism, hepatitis B and C, and increasingly non-alocholic steatohepatitis (NASH) due to fatty lever disease linked to obesity and diabetes, the initial disease target is refractory ascites.
In oncology, our initial focus is on developing immunological drugs to treat solid tumor cancers. The development status of our lead new drug candidates can be seen in our pipeline, for more information about the conditions we're targeting, click on the buttons below:


Our Drug Development Pipeline


* Other indication includes portal hypertension related disease such as Esophageal Variceal Bleeding (EVB)
PharmaIN has advanced PHIN-214, our novel compound being developed for treating refractory ascites due to advanced liver cirrhosis, into a US Phase 1b clinical trial in cirrhotic patients.
This is a single dose escalation (dose-ranging) study to evaluate its safety in Child-Pugh A and B grade liver cirrhosis. There are also exploratory efficacy measures in this pioneering study with drug administration by subcutaneous injection.
Our goal is to advance PHIN-214 into a phase 2a clinical trial in 2023.
More details may be found at www.clinicaltrials.gov, trial identifier NCTO5490888
Our early-stage new drug candidate PHIN-1314 is in development as a first-in-class tumor microenvironment modifier targeting a wide range of solid tumor cancers, either as a single agent or in combination with approved immuno-oncology drugs.
With a unique mechanism of action (MOA), PHIN-1314 is being developed for administration by subcutaneous injection.
Efficacy has been demonstrated in multiple animal models.
The scientific breakthroughs achieved by our team are protected by a robust and growing intellectual property estate.
This includes more than 20 families of composition of matter and utility patents and patent applications, both US and global.
We will continue to pursue compound-specific IP over time.
Our Initial Focus: New Therapies for Advanced Liver Cirrhosis
Approximately 1 million Americans suffer from liver cirrhosis, primarily as a result of viral hepatitis, alcoholism, or increasingly, non-alcoholic steatophepatitis ("NASH"). Cirrhosis due to NASH, which arises from fatty liver disease, is increasing rapidly due to the epidemic of obesity that is frequently accompanied by diabetes. The first sign that liver cirrhosis has progressed into a medically serious condition is often the appearance of ascites fluid in the abdomen, detected by ultrasound. This signals that liver status has changed from "compensated" to "decompensated" and the patient is now at increased risk of serious medical complications.
In most patients, early-stage ascites can be controlled with a salt-restricted diet and pharmacologic therapy using diuretics ("water pills"). However, in about 10% of patients with ascites, the ascites gets much worse and eventually does not respond to diuretic therapy, or the patients can no longer tolerate this therapy. This stage is called "refractory ascites" and these patients are frequently hospitalized with life-threatening infections, kidney failure, and other complications such as hepatorenal syndrome ("HRS") which has a life expectancy of only a few weeks unless it can be reversed. If they are not lucky enough to receive a liver transplant, which is the only definitive cure, they face a mortality rate of about 50% with 12-24 months.
HOW DOES ASCITES DEVELOP?

A Potential New Therapy for Refractory Ascites
PharmaIN is currently conducting a Ph1b safety trial of PHIN-214, our investigational new drug candidate, in the first step towards creating what could become the first pharmacological therapy for refractory ascites. The FDA has never approved a drug specifically to treat ascites.

Diuretic drugs are used off-label by physicians in the early stages to help expel the ascites fluid, but they often become ineffective as the ascites worsens.
The therapeutic goal of PHIN-214 therapy will be to shutdown the RAAS signaling pathway, thereby halting the retention of excess salt and water by the kidneys and ending ascites fluid production
TARGETING SOLID TUMOR CANCERS
PharmaIN is focused on the natriuretic peptide receptors in solid tumor cancers. The natriuretic peptide receptor A (NPRA), B (NPRB), and/or C (NPRC) are expressed in certain types of cancer cells, and natriuretic peptides have been implicated in several different types of cancer, including lung, prostate and ovarian.

Studies in multiple animal models have demonstrated the potential for our lead drug candidate, PHIN-1314, as a first-in-class tumor microenvironment modifier. The results indicate potential as a single agent or in combination with approved immunotherapy drugs, which may yield a synergistic effect. Further studies are planned to elucidate this compound's unique mechanism of action (MOA). Our goal is to commence a GLP toxicity study next year.


DO YOU SUFFER FROM LIVER CIRRHOSIS?


If you have compensated liver cirrhosis, meaning that you have not experienced ascites or another medical condition that may indicate decompensated liver cirrhosis, you may be eligible to participate in the Phase 1b safety trial of PHIN-214. The first step in the clinical development process is to evaluate safety (this trial also includes exploratory measures of efficacy).
CLINICAL TRIAL OF PHIN-214
Inclusion Criteria:
All genders, 18 to 70 years old.
Body mass index within the range of 18 to 40 kg/m2 (inclusive) at screening.
Patients with liver cirrhosis confirmed by reliable biopsy (within 12 months) or reliable Fibroscan >15kPa at screening.
Exclusion Criteria:
 Significant abnormalities in medical history or on physical examination, including: respiratory disease requiring therapy or history of respiratory failure, cardiovascular disease or hypertension, electrocardiogram abnormalities or abnormalities.
History of diabetes insibidus, syndrome of inappropriate antidiuretic hormone secretion or any other disorder associated with fluid or sodium imbalance.
Significant kidney disease.
Hepatic encephalopathy.
Recipient of a transjugular intrahepatic portosystemic shunt (TIPS).
Known positive HIV serology confirmed by HIV viral load.
PARTICIPATE IN CLINICAL TRIALS
Volunteer for research studies to learn about your condition, gain access to new medications, and contribute to medical advancements.
FOR PARTNERS
PharmaIN is actively seeking collaboration, licensing, and investment opportunities.
For more information, please send inquiries to:
Presentations & Events
PharmaIN Press Releases